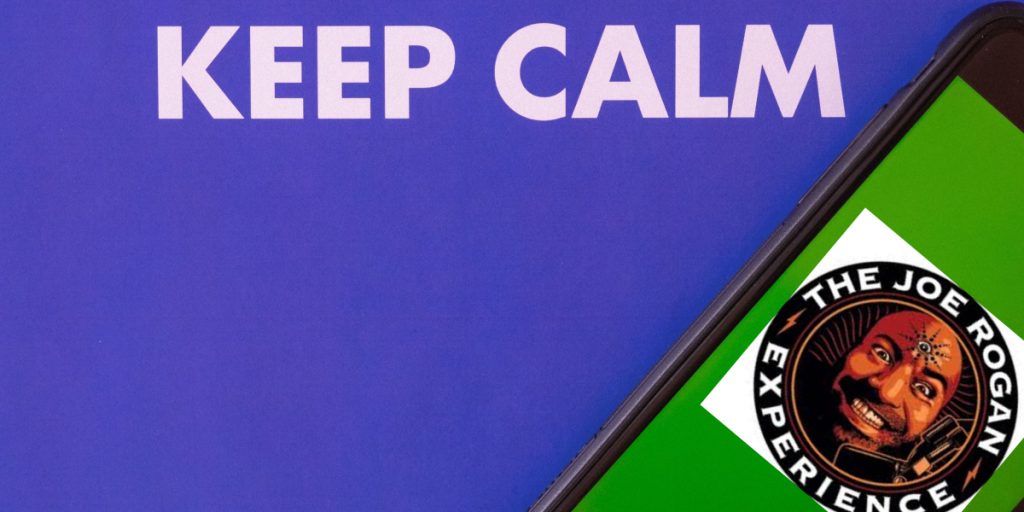 Beginning 9/1/2020, The Joe Rogan Experience will be debut on Spotify, then to be heard exclusively on that platform later in 2020. Plus, all his video content moves from YouTube to Spotify.
We say, "Congratulations, Joe, you've come a long way from NewsRadio!"
Here are three things to take away from this move.
1) You are going to hear and see this from the podcasting industry "old guard."
"Once a show goes exclusive on a single platform it is no longer really a podcast."
"Anytime a show goes exclusive it hurts the open nature of podcasting."
"One thing for sure since Joe Rogan's podcast will no longer be available via open RSS it can no longer be referred to as a podcast so it will no longer be the world's biggest Podcast."
Consider the sources. These quotes are from people who represent or own podcasting hosting platforms. They make money from hosting and moving your content – just like Spotify.
Here's something to keep in mind as this continues to unfold.
Joe Rogan Experience moving to Spotify can be compared to Howard Stern moving to Sirius Satellite Radio (now SiriusXM) in 2004, when he fled terrestrial radio to get out from under FCC regulation. In this deal, JRE is moving his video content from YouTube's censorship.
2) JRE's listening numbers will decrease – you bet they will, in the short run. Spotify knows this. JRE knows this. What will happen, as did with Howard Stern, JRE will now have true core listeners paying for content, episode after episode. These listeners will truly represent his core audience size. The audience he can activate for his sponsors.
3) Is this good for the podcasting industry? – Yes!
It's great PR.
It shows the amount of money that is moving into this industry to compensate talent.
It opens opportunities for podcasters. Joe Rogan Experience moving from an open source RSS leaves a void that will be filled with new talent.
It's a great experiment unfolding right before our eyes.
Whatever the end result is, this is a mark in time for this industry.
Brett Johnson is the owner and lead consultant at Circle270Media Podcast Consultants. With over 35+ years of experience in Marketing, Content Creation, Audio Production/Recording and Broadcasting, the podcast consultants at Circle270Media strategically bring these strengths together for their business Podcast clients.
Subscribe to my free daily Open The Mic Newsletter.
Email us at podcasts@circle270media.com to set up time to talk more about your new or established business podcast.