This idea has been rattling in my head for the past 24 hours or so. It's from a comment that I heard. It hit a nerve. It came from a news story from
"Elsie Escobar criticises Shure in the latest edition of The Feed from Libsyn ▸, for seemingly giving every single one of their review units of the new Shure MV7 microphone to men. "It's not about wanting free stuff: it's the fact that there is an unrepresented community here. Consider expanding your relationships with just not the same dudes.""
I wanted to figure out why it was bothering me. That's where I came up with the idea for this episode entitled Be a Better Connector and Grow Your Podcast.
One of the techniques to grow your podcast is to network.
If your podcast is guest oriented, focusing on having guests within your industry, or that you just love to interview people, whatever the case might be, you are in essence networking.
And you can take that guest podcast situation to the next level, to the next level, to the next level.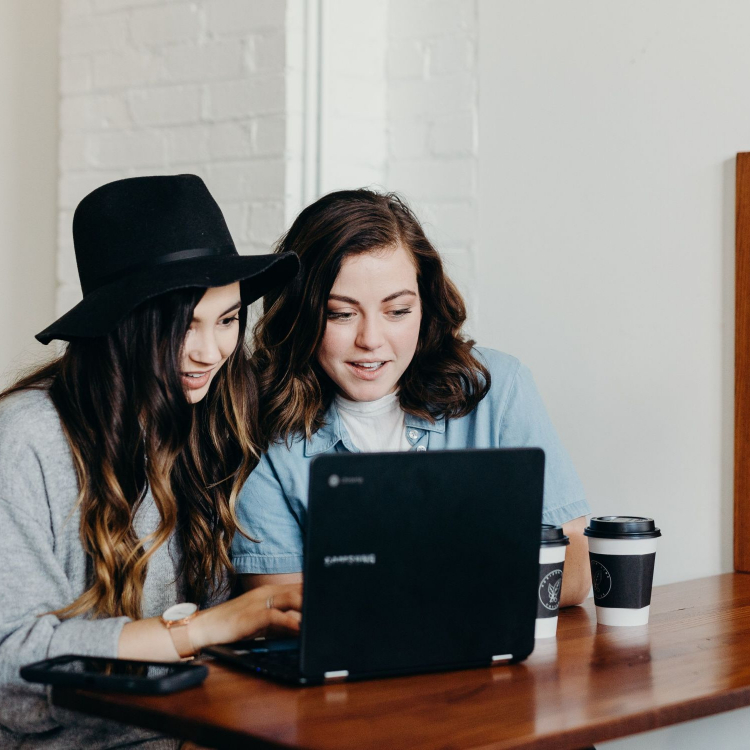 And when you get to the point where your guests become your network, your network becomes your connectors and you become a connector within that network.
This is what I mean. You can introduce one guest to another guest. You have no skin in the game other than you see the benefit of those two people connecting. You want to make sure that those two know each other because they can do business, they can be on each other's podcast, they can help each other in some way.
You're a connector without gaining any benefit from it.
That is about the highest level of networking you can achieve. And you will be remembered for it. That's a fantastic goal to reach when you have that level of networking skill. You know so many great people. And you're driven to connect with them because you want to see them grow. They're going to do the same for you down the road.
Now, as a connector, though, comes great responsibility.
And this is where the comment that I heard started to bother me.
It came from a big name in the podcasting space. She recently made an observation, very well grounded, that most, if not all, female podcasters do not receive free podcast gear, software, hardware, whatever it might be, to test and review.
Those items typically goes to male podcasters. And she's right for the most part. I don't see reviews done by female podcasters.
They never receive the hardware. It's a point well taken. She makes this comment in her business podcast. But where she goes with it, she drops the ball completely in my eyes.
She talks about how she has access to all these female podcasters who would do a great job of reviewing. In fact, has access to over 16,000 female podcasters in her podcast Facebook group.
Then comments about how she wants podcast consultants, podcast producers, and tech companies that make hardware and software for podcasting to contact her to ask for the contacts.
She is at that level that she can make connections and do it without any benefit to herself. She's obligated, to a certain degree, to do that. She's been in the podcast space long enough.
Elsie's been an advocate for female podcasters for so long, she doesn't have the right to basically just sit back and say, "contact me and I'll give you the list that I have."
She, as a connector, has an obligation to contact these people and manufacturers, and do justice for her group that she represents.
An obligation to contact those manufacturers and say, "Hey, I have a list of people that would love to have the next iteration of your microphone, of your mix board of your software. I'm here. Give me a call. I can send those emails to you right now, if you're still looking to send out free product to have reviewed this market. When are you available?"
My message to you.
Make the effort outside of your podcast and do the right thing as a connector.
That, I think, is what was bothering me the most. That I see this pinnacle. Podcasters can be such great networkers and get to that point of being a connector.
Grow your podcast with it.
Your reputation as a connector, as that networker, will make your podcast even stronger.
People will want to listen to you, what you're doing. And know that you are the ultimate as a networker. Because you have the right guests and you will connect those guests down the road. Your podcast will attract people that will want to be on your podcast because you are a connector.
Not just because you're interviewing them and giving them exposure on your podcast. Because they are "in your Rolodex," to connect, to be connected, with people that you know.
So strive for the ultimate as a networker.
Do the best you can with what you're doing with your podcast that's focused on interviewing guests. Be the networker who rises to that connector level.
And do it because it's the right thing to do. You will benefit from it.
Let's talk about what podcasting can do for your business in 2021. Whether you're B2C or B2B, we can create a content marketing strategy that will work for you.
Connect with me if you would like to talk more about this. My calendar is available on my Circle270Media Podcast Consultants business website.
Recorded in conjunction with Channel 511, in the Brewery District, downtown Columbus, OH.
Brett Johnson is the owner and lead consultant at Circle270Media Podcast Consultants. With over 35+ years of experience in Marketing, Content Creation, Audio Production/Recording and Broadcasting, the podcast consultants at Circle270Media strategically bring these strengths together for their business Podcast clients.
Subscribe to my free daily Open The Mic Newsletter. It's chock full of podcast news you may have missed, as well as social media, sales, and audio production tips, and insights on how to grow your business podcast.
Email us at podcasts@circle270media.com to set up time to talk more about your new or established business podcast.