High-quality podcast archive episodes will pay download rewards long after their initial release.
The real question is which podcast archive episodes should you choose to feature?
Given your show's back catalog, you need to identify the episodes most deserving of the spotlight. That is, the episodes that are more likely to give you the best bang for your promotional efforts.
First, start with insights from your podcast hosting platform dashboard. Pay special attention to an episode's first 60 days.
The great thing about your podcast archive episodes is that you already have real-world audience data about each episode's strength and effectiveness. A quick look at your podcast hosting platform analytics dashboard gives you detail from most, if not all, distribution channels.
Plus, you can dig even deeper by analyzing Apple Podcasts, Google Podcasts, Spotify and Stitcher numbers by logging into your account.
Next, answer these questions…
Are these episodes are still fresh and relevant?
Which episodes did the best job of holding listeners' attention with the longer listening duration percentages?
Do these episodes have a strong relevant topical hook since you initially released the episode?
Which of these episodes are a good representation of your show's current format?
Do any of these make a strong first episode for new listeners? Or would a first time listener become lost in needed back-story or setup episodes?
Don't Delete Anything
You may feel the knee-jerk reaction of wanting to delete episodes from your podcast archive as you go through this process. Especially ones that didn't do well in downloads, shares, or may not fit your podcast tone or format. My suggestion to my clients, don't do it.
People Who Surf The Web Are Always In "Research" Mode
When potential new listeners are discovering your podcast episodes that might be outdated, you have to consider listener research habits.
When a listener is looking for specific information and finds your podcast because it contains that information that would be useful to their search, it's very possible they are going to dive deeper. That deep dive can result in them listening to another podcast episode if you're including the right calls-to-action.
So you have your list of top high-quality podcast archive episodes. What next?
Update Podcast Archive Descriptions
After answering the previous five questions, all you may have to do is update the podcast description.
Revisit your keyword-optimization for each individual episode. Optimize the titles, keywords, and descriptions of each episode for their topics of relevance. Over time, keywords can change. Changing or modifying your keywords and keyword phrazing can make it easier to be found by potential listeners.
And how can you find better keywords and keyword phrasing to update your podcast archive selections? Google.
Let's use this example, and say your podcast is about fishing. If I Google the phrase "how do I learn to fly fish," these are the phrases that populate the screen.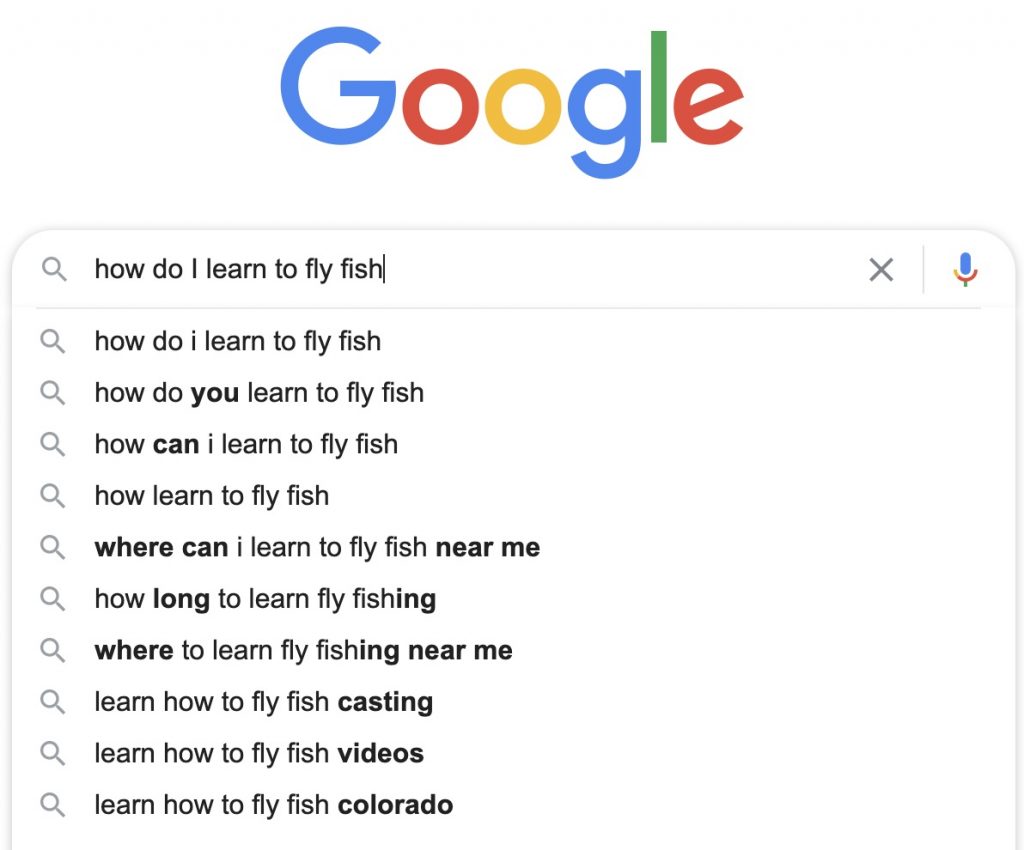 What Google is displaying are phrases that also have been used recently around the phrase "how do I learn to fly fish." These are example phrases and terms you can use to help in revising your podcast description.
Another free tool is Keyword Surfer
Keyword Surfer is a 100% free Chrome extension that allows you to see search volumes directly in Google search results. Once you type your target phrase and press enter. You'll uncover search volumes, keywords suggestions, related terms, visibility metrics, and on-page data.
Here are the top 15 results from Keyword Surfer, showing you Similarity and Volume of recent searches.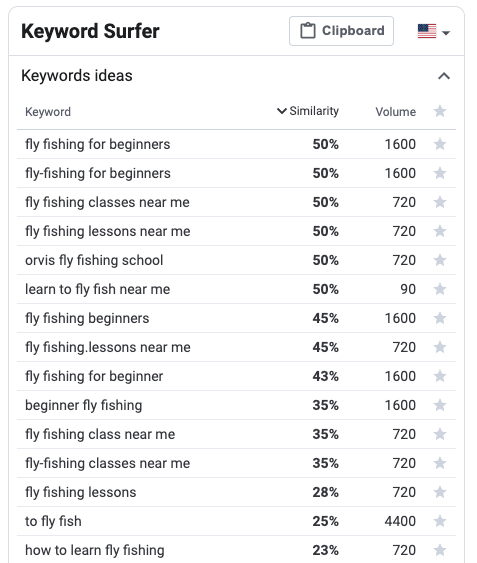 Bottom line – don't forget about your podcast archive episodes. Let them keep working for your podcast well after they've been published.
Let's talk about what podcasting can do for your business in the next 12-months. Whether you're B2C or B2B, we can create a content marketing strategy that will work for you.
Connect with me if you would like to talk more about this. My calendar is available on my Circle270Media Podcast Consultants business website at circle270media.com
Subscribe to my free daily Open The Mic Newsletter. It's chock full of podcast news you may have missed, as well as social media, sales, and audio production tips, and insights on how to grow your business podcast.
Recorded in conjunction with Channel 511, in the Brewery District, downtown Columbus, OH.
Brett Johnson is the owner and lead consultant at Circle270Media Podcast Consultants. With over 35+ years of experience in Marketing, Content Creation, Audio Production/Recording and Broadcasting, the podcast consultants at Circle270Media strategically bring these strengths together for their business Podcast clients.
Email us at podcasts@circle270media.com to set up time to talk more about your new or established business podcast.