Podcasting has numerous benefits, however, producing an ongoing podcast is a hard nut to crack. It takes more effort than simply clicking 'Record' on your smartphone and then uploading it online.
Podcasting involves a tremendous amount of research, planning, managing social media networks and engaging your target audience.
For companies, podcasting can be a compelling opportunity to interact with your clientele, become noticeable among your competitors, and help you and your business turn into an industry frontrunner and professional.
Did you know, MailChimp became a popular brand name overnight by simply running a 20-second ad at the start of every episode of the famous podcast, Serial?
This is just one illustration of a business taking advantage of podcasting, and it inspired several other companies to start producing their own podcasts.
Here's why you should consider podcasting as a content marketing channel in 2021.
1. Practicing the art of subtle branding
Over-branding can actually kill your brand.
Storytelling is a vital instrument for consumer engagement. Through appropriate, enlightening, and valuable stories conveyed by evocative means, companies can connect with customers and develop a devoted audience. Podcasts can help you master the art of subtle branding!
One way to interact with your audience is a corporate blog. However, maintaining an attention-grabbing blog involves several SEO challenges.
Podcasts can help you implement a more subtle approach. This way, you can become an intrinsic element of the content itself. For example; eBay joined hands with Gimlet Creative to come up with its own podcast series titled 'Open for Business' that uses storytelling for advertising purposes.
2. Podcasts are convenient to consume and mobile-friendly
Unlike blogs and videos, the beauty of podcasts lies in the fact that audio content can be more conveniently accessed on the go. It doesn't force listeners to abandon whatever they are doing just to concentrate on your content.
3. Podcasts can create great production value in a short turnaround time
One of the reasons you should give podcasting a try is the quick turnaround time.
So, how do we work with our clients to come up with a quick podcast process?
We put the planning in front of the recording.
Once our clients are in the recording studio, they know exactly what needs to be recorded because the planning for that episode took place weeks prior.
4. Creating a reflection of your business' true brand personality
Along with offering value for customers, podcasts reflect a company's individuality and fundamental values. Rather than using written content for conveying what a brand stands for, it's more compelling to do so by through expressing it vocally.
For instance, Trader Joe's, a popular neighborhood grocery store with, as they like to state, "amazing food and drink," has a podcast series called, 'Inside Trader Joe's'" that depicts a true picture of the company. This amusing, buoyant and always foodie content engages its main audience. Episode after episode it helps further strengthen the connection with its customers.
5. Reaching a wider audience
Once a podcast is published on Apple Podcasts, Google Podcasts or similar platforms, your company exposes its content to a broader audience at no cost, outside of your website.
These platforms act as search engines that are used by your potential listeners and customers to look for podcasts.
Podcasts will help your company in developing customer loyalty because your listeners will take the action to subscribe to the podcast.
What can happen next? Listeners may endorse your podcasts to their circle of influence, thereby, growing your reach significantly. It can ultimately increase website traffic.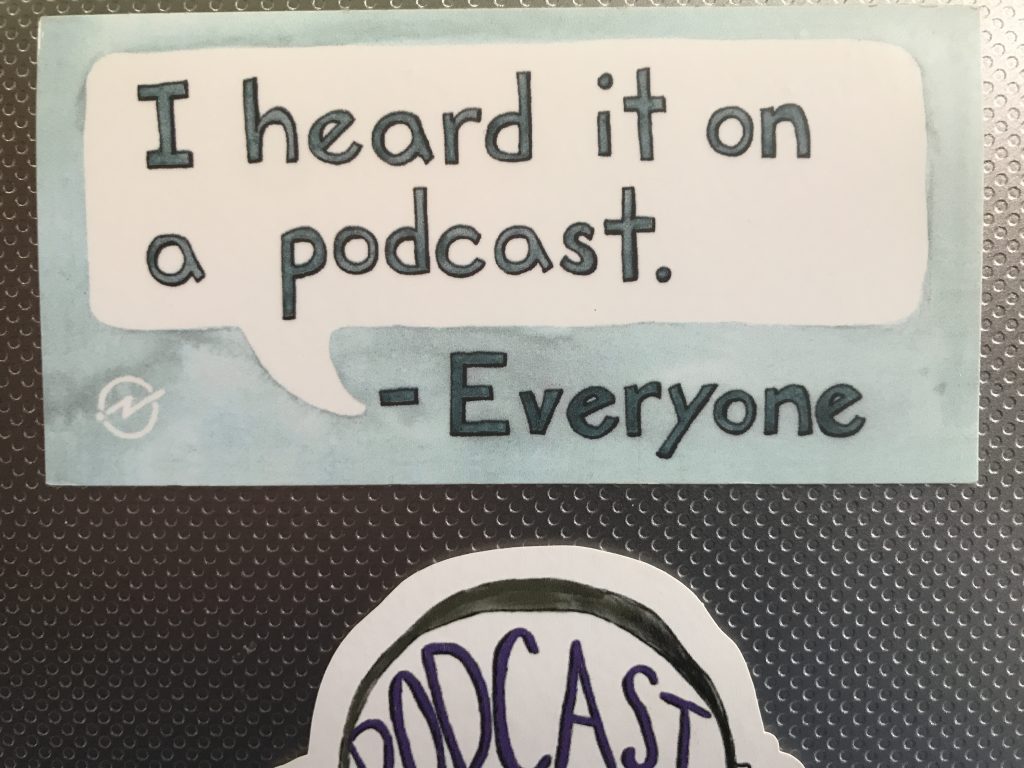 6. Creating more in-depth relationships with your customers
The primary reason why individuals listen to podcasts is that they feel something mutual between the host or hosts of the podcast, and the company.
As we already know, we are more likely to do business with someone we know and trust, than a stranger.
Just as any other method of content marketing, the success of corporate podcasts depends on the content's genuineness, value, and significance for customers.
Circle270Media Podcast Consultants are working with new companies every month who are progressively implementing podcasting into their overall marketing strategy and content marketing channel. Our focus is to make sure their content matches their company branding and culture.
Let's talk about what podcasting can do for within your business' content marketing channel in 2021. Whether your business is B2C or B2B, we can create a content marketing strategy that will work for you.